Holcim Australia's new $75m state-of-the-art precast concrete manufacturing facility, Humes Ipswich, was officially opened on the 3rd March 2014.
As our flagship production facility, Humes Ipswich utilises world-class technology and engineering to set a new benchmark for the manufacture of our pipe and precast concrete products.
Humes Ipswich is located at Swanbank Enterprise Park, further information can be found in the links on the right.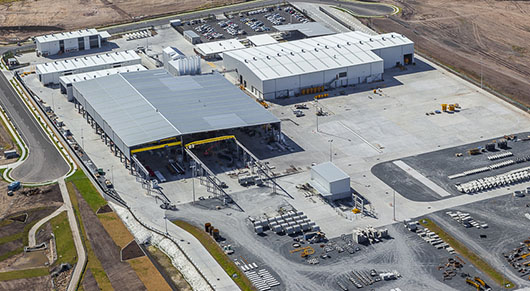 Green credentials
Humes is proud to announce that Humes Ipswich has been awarded all six leaves of the UDIA's EnviroDevelopment certification.
EnviroDevelopment certification recognises development projects of all types, including residential, commercial and industrial projects that achieve outstanding sustainability outcomes in the areas of ecosystems, waste,energy, materials, water and community.