Geostone: the ultimate in modern decorative concrete
These recent projects from the Northern Rivers and Sydney use locally sourced Australian stone to create a unique blend of beauty and durability that make Geostone the perfect choice for any architect or designer.
Found in some of Australia's most stunning architecturally designed homes, our exquisite range of modern decorative concrete, Geostone, adds a touch of sophistication to any interior or exterior.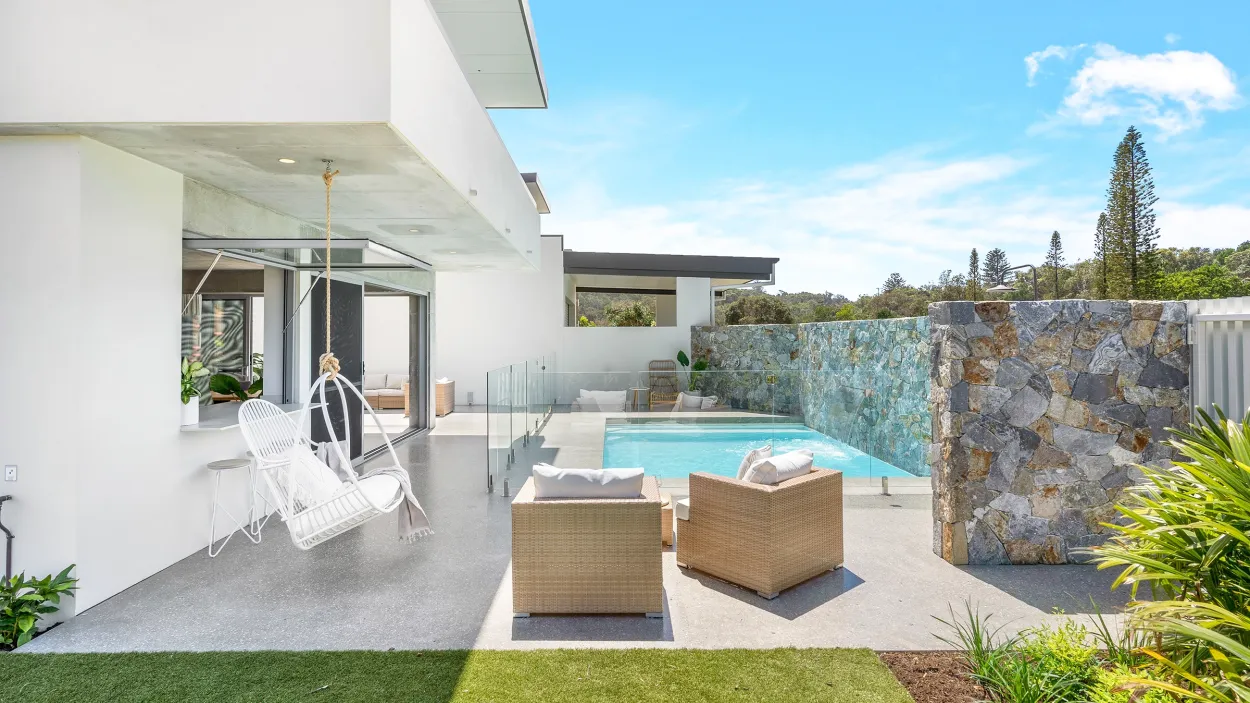 Solana, in the idyllic Northern Rivers district of New South Wales is the perfect combination between a modern contemporary home and coastal retreat.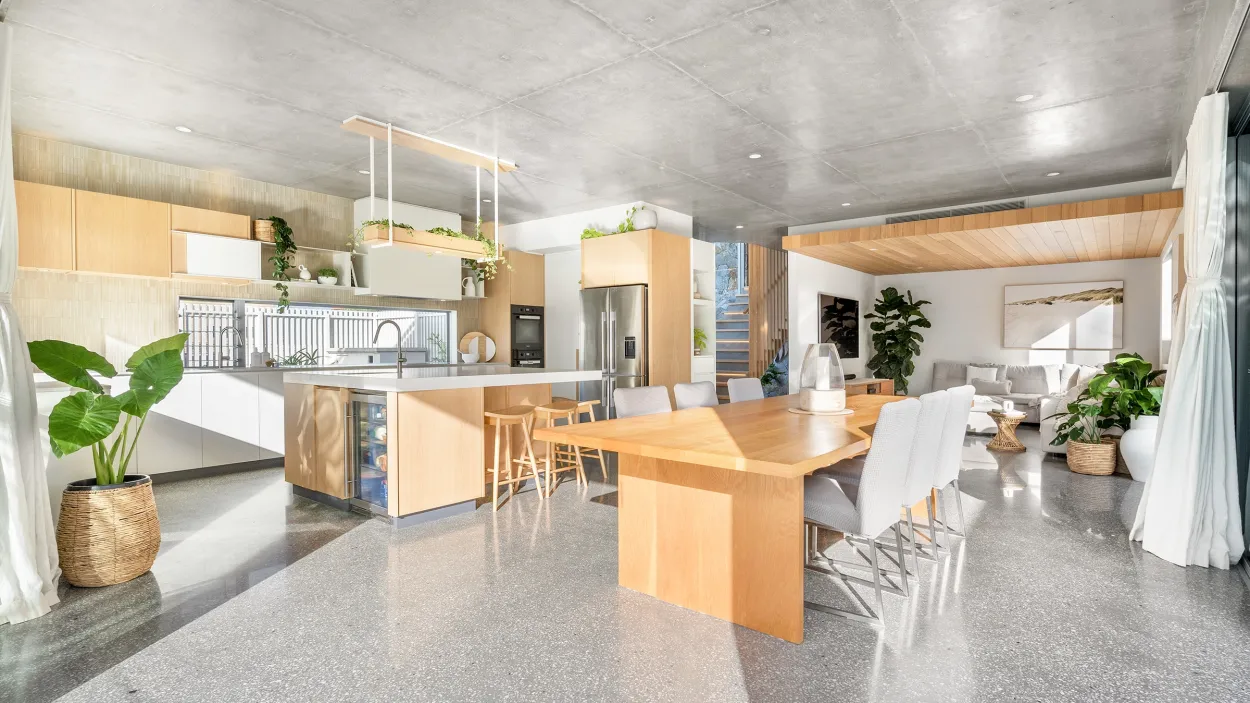 Seamlessly blending the elements of locally sourced Geostone concrete, American oak timber, and soft furnishings – the warmth of this project flows effortlessly throughout the home.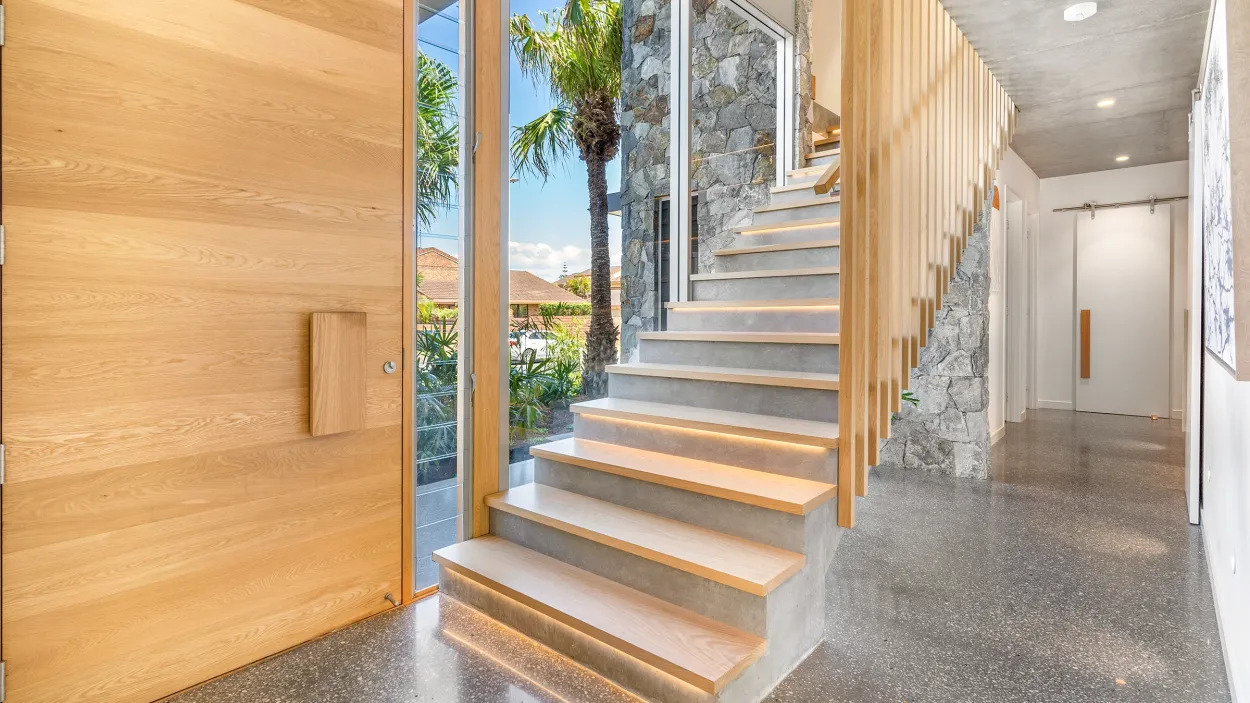 The internal polished floor uses Geostone's Lighthouse Polished/Honed mix to showcase the unique, comfortable, and aesthetic features that Geostone polished concrete delivered to this stunning home. Photos: Josh Griffiths – Evolve Coastal Media.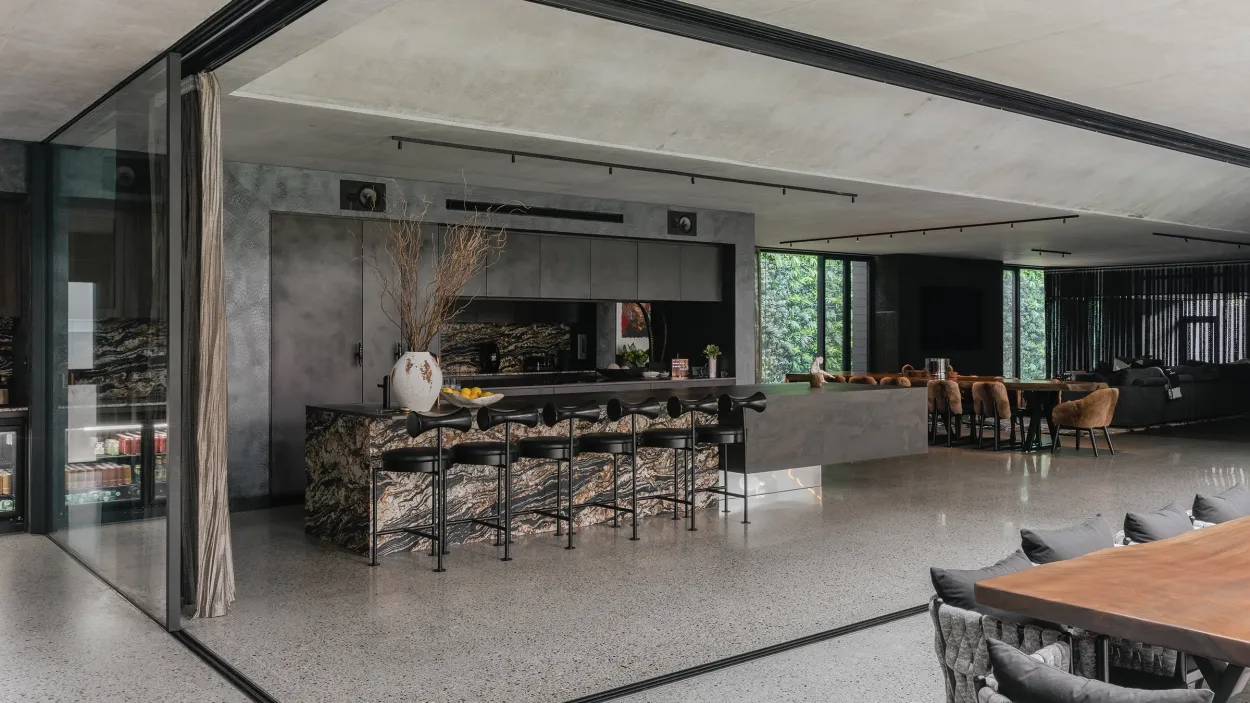 Pymble House is nestled 30 minutes north of Sydney. The seamless blend of off-form architectural concrete and polished concrete floors creates a sense of sophistication and elegance, while the rainforest like surroundings adds a touch of calm and serenity to the space.
The polished concrete floors feature Geostone's Tiwi Polished/Honed mix that combine with the off-form architectural concrete walls as a defining feature of the home, adding a sleek and industrial feel to the project.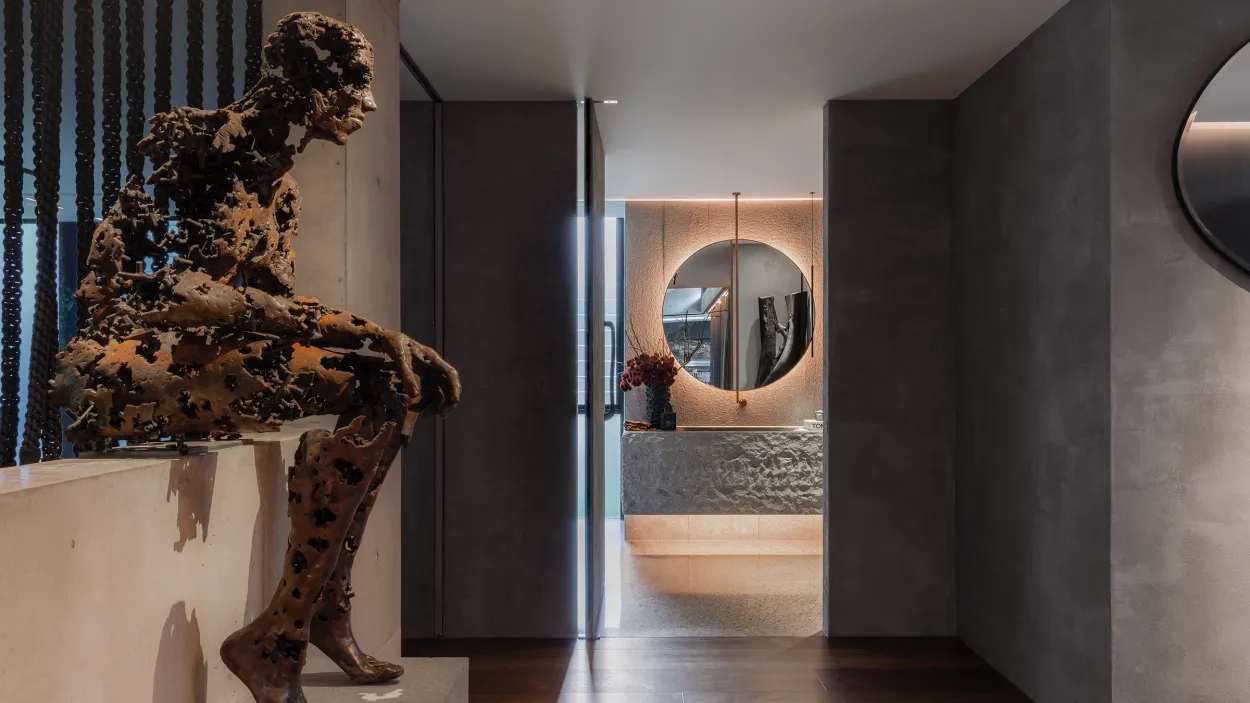 Ultimately, the blend of darker furnishings, building materials like wood and stone, combined with the concrete create a harmonious balance, making this home a true masterpiece of modern architecture. Photos: Kat Lu.
The magic of Geostone
Geostone's powerful combination of unique and stunning looks created by harnessing the integrity of concrete with the uniqueness of Australian stone, is the perfect solution for contemporary yet classic driveways, pathways, indoor and outdoor living areas.