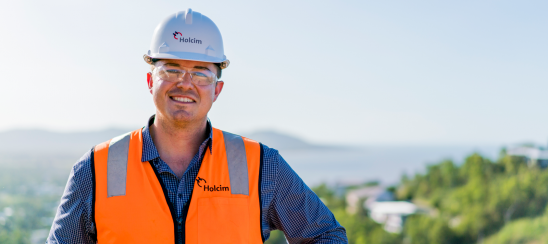 Environment
We extract aggregates and sand, which requires that we progressively restore the environment during the quarry's life, with final rehabilitation after quarrying has finished. Our other activities include manufacturing concrete, concrete pipe and other pre-cast concrete products. These, with quarrying, can potentially impact on the environment through the release of process water and stormwater, spills of liquids such as petroleum products, stack and dust emissions as well as noise and ground vibrations. We have rigorous management systems to minimise the possibility of impacts occurring.
Our Environmental Management System
Our safety, health and environment (SHE) management system is based on high environmental standards. The Holcim executive committee closely monitors our performance in managing workplace safety and protection of the environment.
The environmental component of the management system helps identify and manage potential environmental risks. Operations are assessed against the requirements of our standards and improvements made.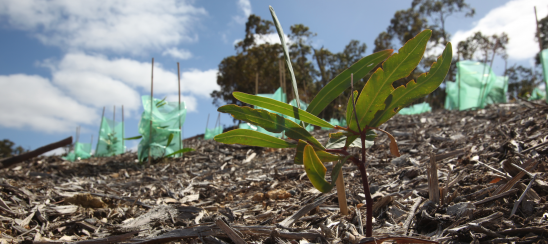 Rehabilitating Quarries
Quarries are restored to forms suitable to their surroundings once they have finished their economic life. The final form is chosen in consultation with the local community and government. The restoration process varies, depending upon the location of the site and the intended final use. Rehabilitation is progressive, with overburden material and topsoil stockpiled before aggregate mining begins.
When the time comes to restore the quarry, landscaping includes any necessary reshaping of the quarry walls then spreading the overburden and covering it with topsoil. Computer models are used to manage the land forming. In non-urban sites, native grasses, trees and shrubs are then planted, restoring the appearance of the sites, preventing soil erosion and encouraging birds and animals.
Our quarries have been, or are being, restored as wildlife parks, wetlands, recreational areas, gardens, residential developments, industrial or commercial estates - even golf courses. One of the best-known examples is the Sydney Olympic rowing course for the 2000 Olympic games, created by the Penrith Lakes Development Corporation of which Holcim is a major shareholder.
Our people partner with environmental protection agencies and local schools to restore scrub and wetland habitats and also participate in restoring endangered species habitats.
Circular Explorer
The first-of-its-kind solar-powered cleaning catamaran is here, and it's on a mission to clean up the ocean. We are here to build progress for people and the planet.