FutureCast
Precast Concrete You Can Trust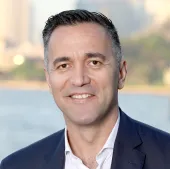 I am proud to introduce FutureCast: the precast concrete range backed by third-party verified Environmental Product Declarations (EPDs).
| CEO Holcim Australia and New Zealand
What is the difference between FutureCast and FutureCastZERO?
FutureCast is our precast concrete range backed by Environmental Product Declarations (EPDs).
FutureCastZERO provides you with the opportunity to offset any embodied carbon with the use of Climate Active certified offsets. This means that with Humes FutureCastZERO the precast concrete component of your project can be carbon neutral.
What are carbon offsets and why are they important?
Carbon offsets are an opportunity to neutralise carbon emissions using offsets generated from activities that prevent, reduce or remove greenhouse gas emissions from being released into the atmosphere. Offsets work by proportionately compensating for any carbon emissions.
How can FutureCast help me balance my carbon emissions?
FutureCast is our precast concrete products that come with a third-party verified EPD which allows you to determine the embodied carbon impact of your precast concrete product.
How does FutureCastZERO work?
FutureCastZERO provides the opportunity to offset any embodied carbon using certified programs recognised by the Australian Government's Climate Active program.
Why is FutureCast a good choice?
The FutureCast range is backed by third-party verified EPDs, providing you with transparent and comparable data of the environmental impact of our products.
Does FutureCast comply with AS1379 (Australian Standards)?
Yes, FutureCast precast concrete solution complies with AS1379.
Who can I talk to more about FutureCast?
Our specialist team is happy to discuss FutureCast further.
Contact us today on 1300 361 601
Notes
1. Clean Energy Finance Corporation: Reshaping Infrastructure to Lower Emissions
2. Humes Precast and Prestressed Concrete Products EPD covers the vast majority of our product range. The only products that have been excluded are steel reinforced concrete pipes (these are covered by Humes EPD S-P-00998) and specialty products that contain significant quantities of other materials (i.e. metals other than reinforcing steel and various polymer materials) that are not covered in this EPD. Examples of such products are our standard HumeGard® and HumeCeptor® range as well as other products that can be lined.
3. Humes Reinforced Concrete Pipes EPD provides environmental indicators for Humes steel-reinforced concrete drainage pipes across all pipe production factories in Australia. Humes reinforced concrete pipes (RCPs) are manufactured across 10 factories around Australia to AS/NZS 4058:2007 Precast concrete pipes (pressure and non-pressure). The scope of this EPD is for RCPs used in non-pressure stormwater drainage applications only. Humes RCPs are manufactured with steel reinforced concrete and are available in a wide range of diameters, lengths and with varying strengths. Humes RCPs have a reference service life (W) of 100 years when installed in accordance with AS/NZS 3725:2007 Design for installation of buried concrete pipes.