Moving forward on decarbonising construction

Australia's first zero emission aggregate heavy vehicle trial successfully completed to help decarbonise the construction industry
CHL, Holcim Australia and Janus Electric, are pleased to announce the successful completion of their zero-emissions electric truck trial in Queensland, marking an Australian first for the construction sector. The partnership has achieved a milestone in the transition to a more sustainable transport industry.
Holcim Australia and New Zealand CEO, George Agriogiannis, said the initiative is aligned to its Accelerating Green Growth strategy and a local example of the company's commitment to achieving Net Zero by 2050.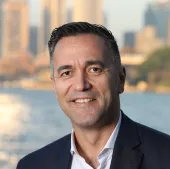 Holcim, along with our partners CHL and Janus Electric we have achieved an Australian first – the first zero-emissions heavy vehicle delivering raw materials.
| CEO, Holcim Australia and New Zealand
The trial began in November 2022, leveraging the Janus Electric converted prime mover, carting sand and aggregates from Holcim's plants across Brisbane and Southeast Queensland. The trial tested the economic viability, reliability, and performance of the vehicle. 
CHL's General Manager - Operations, Jordan Barratt, said that there was a clear pathway to commercialisation of the technology in heavy haulage applications. 
"We have been operating the Janus Electric truck in short-haul, back-to-base scenarios at the and found that it can meet our operational requirements. Our goal is to deploy ten trucks in Southeast Queensland by early 2024, which will be the largest fleet of its kind in Australia. With support from the National Heavy Vehicle Regulator, Queensland Transport and Main Roads, and the Australian Renewable Energy Agency, we believe this is very achievable," Mr Barratt said.
While the trial has exceeded expectations, Janus Electric CEO, Lex Forsyth said that there is more to be done to enable greater adoption of this technology in Australia.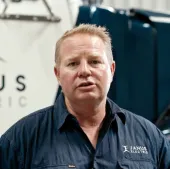 The success of the Janus Electric trial highlights the potential of exchangeable battery technology in real-life operations, paving the way for a carbon-zero future.
| CEO, Janus Electric
"Despite this ground-breaking achievement, the lack of government support to adopt this technology is concerning and highlights the need for greater investment and incentives to accelerate the transition to sustainable transport.
The trial proved the viability of this cutting-edge Australian-designed and manufactured technology. We look forward to the government engaging with Janus Electric and like companies to accelerate the clean energy transition," Mr Forsyth said.
Media Contacts
CHL | Jordan Barratt | 0428 329 665 | jordan@chlaus.com.au
Janus | Lex Forsyth | 0408 455 474 | lex@januselectric.com.au
Holcim | Lisa Mackay-Sim | 0429 790 375 | lisa.mackay-sim@holcim.com