ViroDecs™ Environmental Product Declaration
Third-party verified environmental impact data. In an Australian first for ready-mix concrete, Holcim developed ViroDecs™, our Environmental Product Declaration (EPD) that covers our normal class concrete range nationwide.

An EPD is an independently verified document demonstrating relevant environmental data about the life-cycle impact of a product. Launched in 2019, the ViroDecs™ EPD enables designers and builders to make more informed choices about materials based on their environmental impacts. Completely transparent and third-party verified, the ViroDecs™ EPD provides a range of environmental indicators for Holcim's ready-mix concrete products.
Since the launch of the ViroDecs™ EPD, Holcim has been recognised by the Green Building Council of Australia for its industry leadership which continues to shape the way the construction sector designs and builds.
We support the development of EPDs in the market as they represent verified, transparent environmental impact data, and have a transformational impact by enabling the built environment to understand its impact on a deeper level. We commend our member Holcim for demonstrating leadership in trying to achieve these outcomes.

Environmental Product Declarations on Demand
Any mix, any project and at any project phase. We recognise that no two projects are the same, and now our customers have the opportunity to make a choice that suits their particular needs.
In an Australian first, our customers can now access bespoke and on-demand EPDs. This means we can provide third-party verified environmental data for any concrete mix, for any project, at any stage of the project life cycle. Our customers can have full confidence in the transparency of the environmental impact of the specific products being supplied to their projects.
Customers can specify their requirements in terms of carbon emissions and use this information to report on their sustainability performance at every stage of their build: any concrete mix, any project type, size or location and any phase of the project from supporting bids and tenders through to as built. These are backed by our EPD Process Certification – a stamp of approval which allows us to produce third party verified EPDs internally.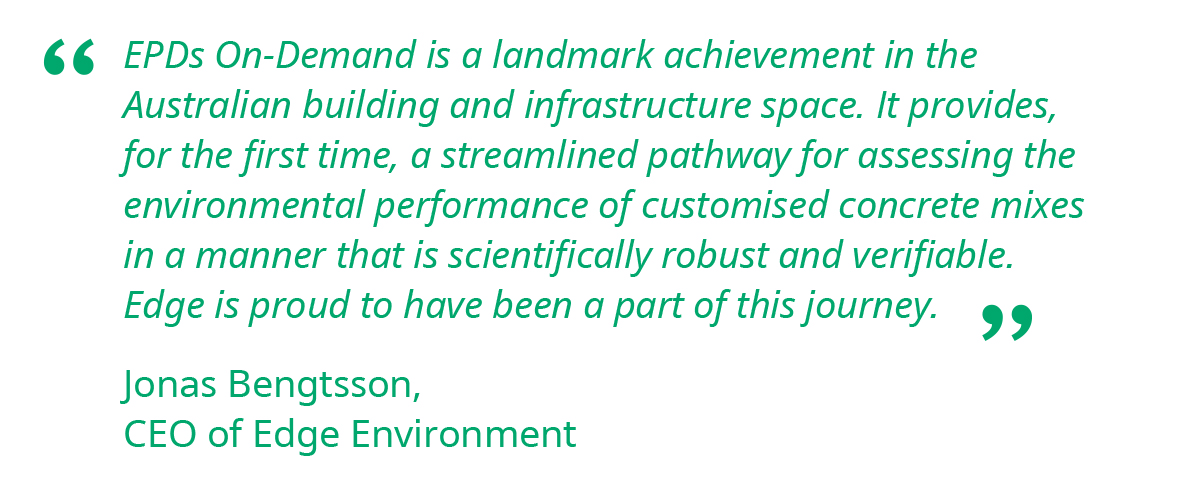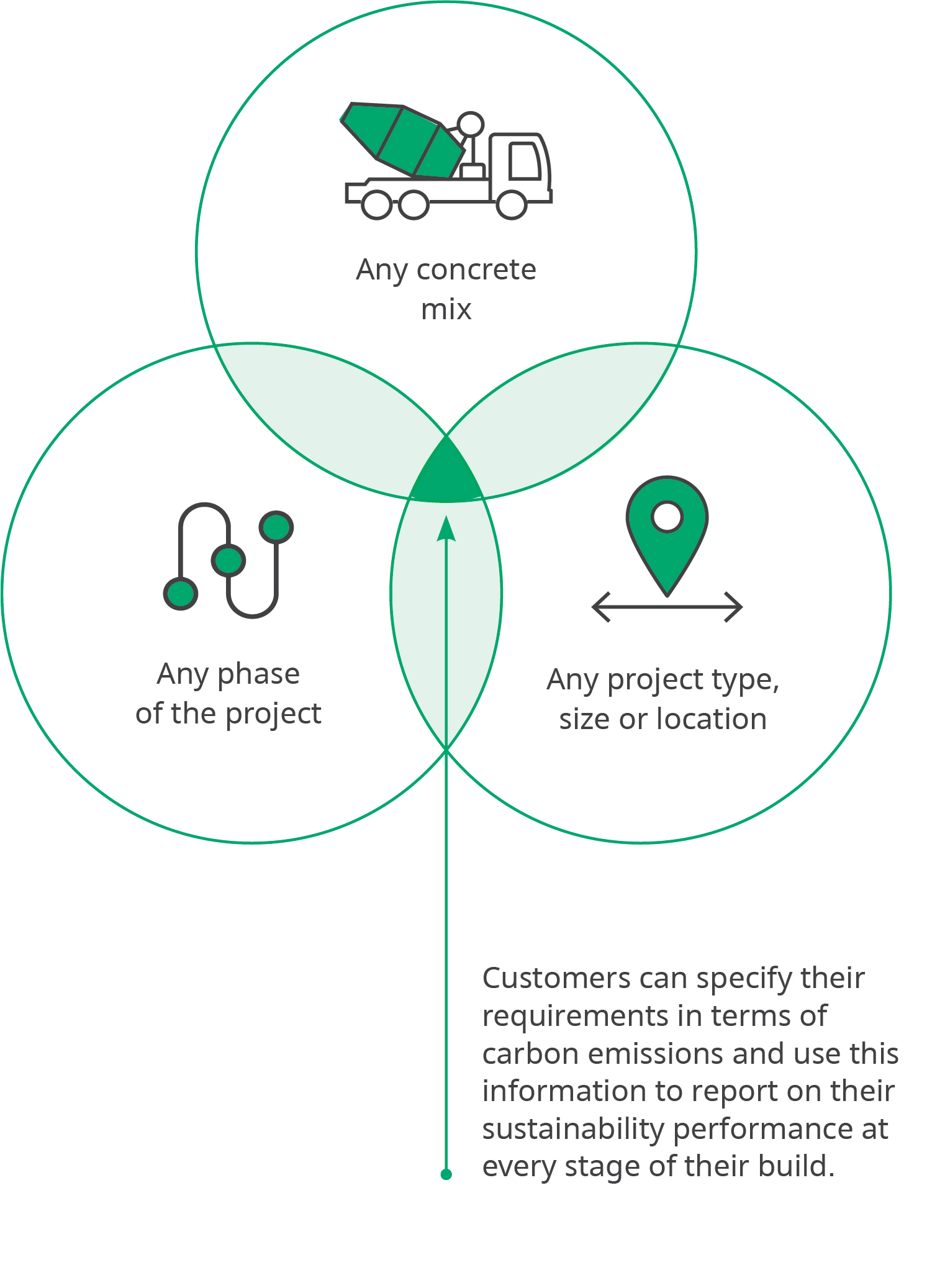 Holcim's ViroDecs™ will help shape the way the construction industry analyses the environmental impact of buildings and infrastructure now and in the future. Advancing from generic environmental information to product, company and geographically-specific information will allow for deeper, broader and more customised analysis with greater confidence in the results.