East Perth Concrete (EPC) is located at 120 Claisebrook Road in East Perth, Western Australia and has been in operation since 1987. Approximately 23 people work at EPC including employees and contractors. Click on the links below for more information: 
East Perth Concrete - Image Gallery
Has been in operation since 1987
Employs a total of 23 people including employees and contractors
Has a total production capacity of 110,000 m3 per annum – that's 300 m3 of concrete per day
---
Projects
Holcim's East Perth Concrete operation has been a key contributor to a number of critical infrastructure and building projects in Perth over the years including:
Previous work:
Perth Busport
Elizabeth Quay
Piling at the Towers Elizabeth Quay
Graham Farmer Freeway
 
Ongoing work:
Charles Street Bridge
Yagan Square
Old Melbourne Hotel
Station Street Subiaco
QT Hotel
 
Work starting soon:
Doubletree by Hilton - March/April start
---
Latest news
Update on operations and community activities - November 2017
Community feedback
Last month we addressed feedback from the community regarding water discharge from the site that occurred during heavy rain, as well as a traffic issue. Both of these issues have been addressed. With regard to the water discharge drainage capacity has been increased to cope with severe rain events. We have also installed a new below gazetted speed limit geofence, which creates a virtual geographic boundary around the area by means of GPS. It means we can monitor our traffic effectively and ensure vehicles entering and leaving our site are travelling at or below the local speed limit. By continuing to provide timely feedback on these issues allows us to investigate and resolve as quickly as possible.
GPS provides information on status of trucks
Holcim's investment in the GPS system that enables real time tracking of our trucks to monitor their deliveries allows us to report on various KPI's and to monitor performance. In the East Perth area we have geofences which are used to ensure that local speed limits are maintained and truck routing are actively managed.
Mental Health Month in October
Knowing others are experiencing loss or difficulty in life with change can be hard for us to digest and quite overwhelming for those directly confronted by the challenge. As peers and co-workers, we can struggle to know what to say or how to act. This year, Holcim supported RUOK Day activities on Thursday September 14 for all our concrete sites regionally to signify at Holcim that asking R U OK is what we do to show we care for one another when people seem unlike themselves.
Upcoming activities - November 2017
November - Holcim Blood Drive
Red25 is the Australian Red Cross corporate blood drive initiative. Holcim employees are proud to be participating in this very important cause during November. 
December - St Bart's Christmas Appeal
Our neighbours, St Bartholomew's House helps people who are homeless or at risk of homelessness achieve positive life outcomes.
We'll be joining in St Bart's Christmas Appeal which aims to package up Christmas hampers for individuals at their East Perth facility. Toiletry and gift hampers cost approximately $35 each and individuals can purchase applicable goods and drop them at our East Perth Concrete Plant or Regional Office at 200 Adelaide Terrace. Please help us in helping the people that St Bart's support.
Batching plant approval update 22nd August 2017
Recently, the City of Vincent approved a one (1) year extension of our batching plant operation in East Perth. Holcim has filed an appeal to this approval with the State Administrative Tribunal.
As with most approvals, they come with conditions, and whilst Holcim have filed an appeal on the approval, the new conditions are still in place.
One of the conditions of the new approval requires Holcim to limit truck traffic to Edward Street. This condition was voluntarily proposed by Holcim following previous community consultation and the City accepted this as part of their approval.
In other news
Holcim lodged its updated Environmental Management Plan with the City of Vincent in August.
More news to come ...
---
Community engagement and communication
In October 2016, we visited our neighbours and local businesses in the vicinity of our operation to reconnect and gain a better understanding of community perceptions and any concerns relating to our operations in East Perth. 
Some of the key concerns raised during the meetings in October were traffic safety, noise and dust. Holcim is committed to operating in accordance with all conditions and strives for best practice across all areas of operations including impact management. Following the discussions with our neighbours last year, we reviewed control measures and completed a number of actions to improve across the key areas of concern. 
We also committed to improving communication and updates relating to our operations. From the surveys taken, the vast majority preferred an online access point for further and updated communication from Holcim East Perth. This community site was created to do just that. We welcome any suggestions for improvement. 
Traditional forms of communication such as a newsletter will also be distributed with a frequency still to be determined.  
We also sought suggestions for community projects requiring support and participation in 2017. Holcim is committed to being a good and valued neighbour and aims to be a positive contributor to the local community in which we operate. We welcome all community project and engagement suggestions which can be provided directly through the contact function in the right hand side column of this page. 
Streets visited in 2016:
Edward Street
Caversham Street
Somerville Street
Gladstone Street
Cheriton Street
Murchison Terrace
Coolgardie Terrace
Further information
Please contact Shane Nani on mobile 0429 791 306 or E-Mail if you have any queries, concerns, complaints or community support/project suggestions or requests.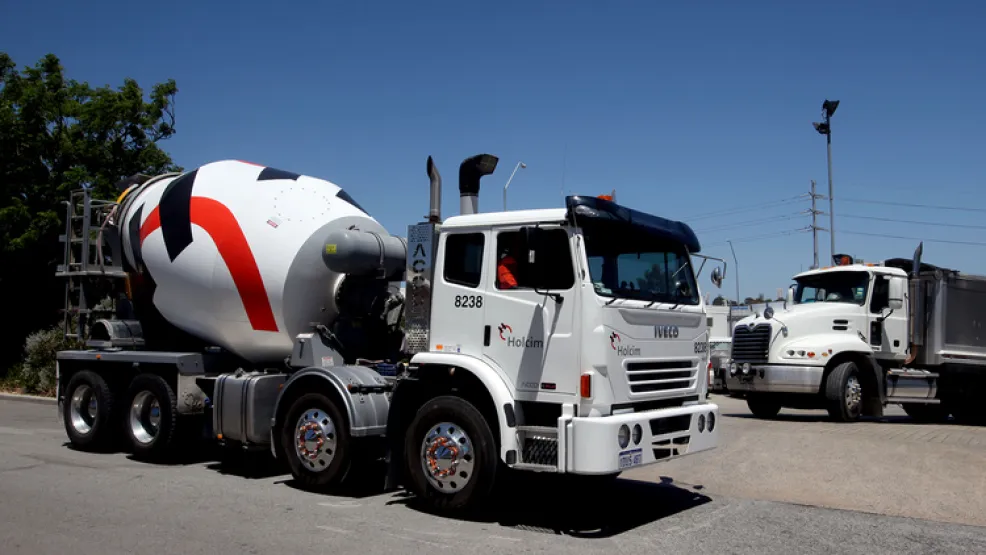 East Perth Concrete - Operations
<p>Holcim's East Perth Concrete operation has been a key contributor to a number of critical infrastructure and building projects in Perth.</p>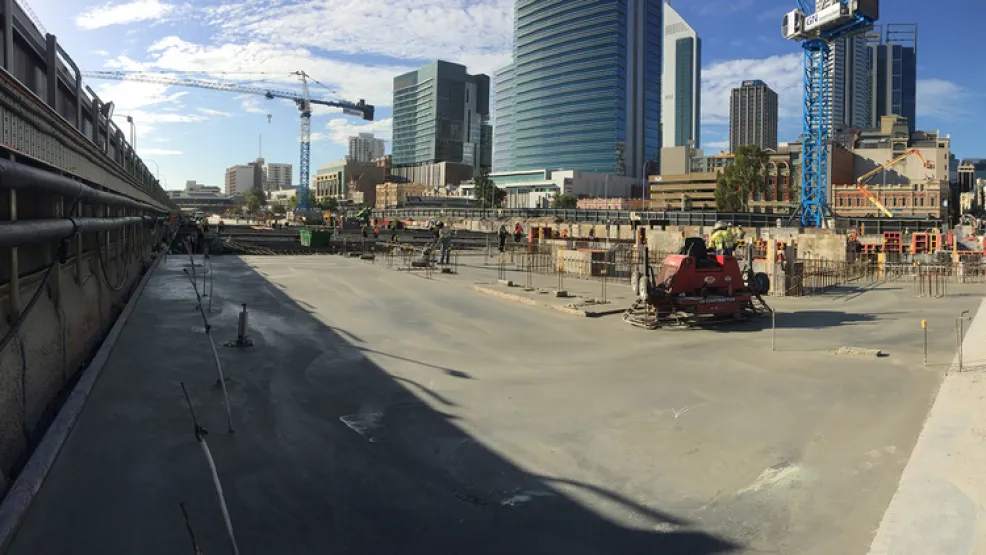 East Perth Concrete - Projects
<p>Busport West project: not only is the bus station fully underground - a first for Perth - it is also Australia's first bus station to work more like an airport, with buses departing from different stands for each trip to maximise efficiency.</p>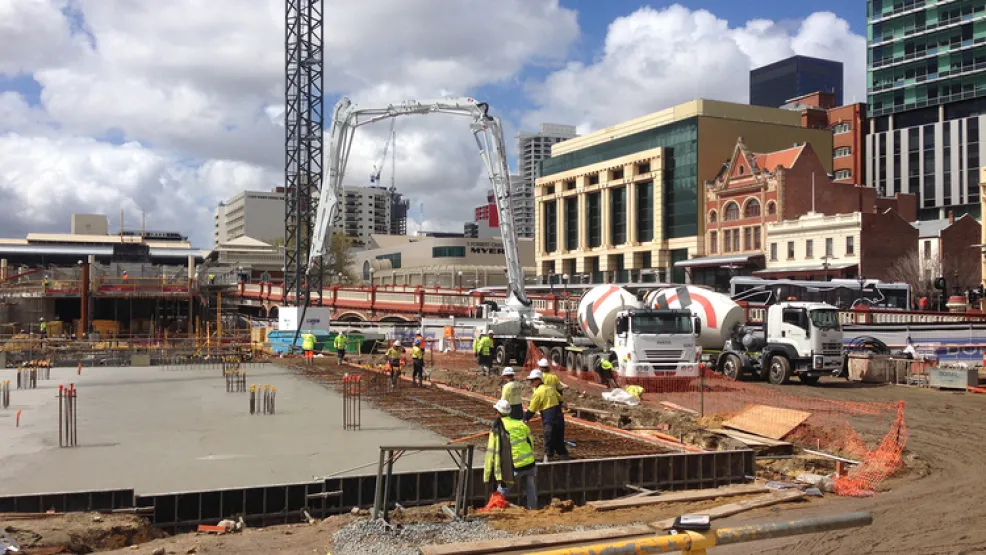 East Perth Concrete - Projects
<p>Yagan Square: the design of Yagan Square reflects the natural landscape of WA – from unique geology, colours, textures and natural materials, to native wildflowers and the best of WA produce.</p>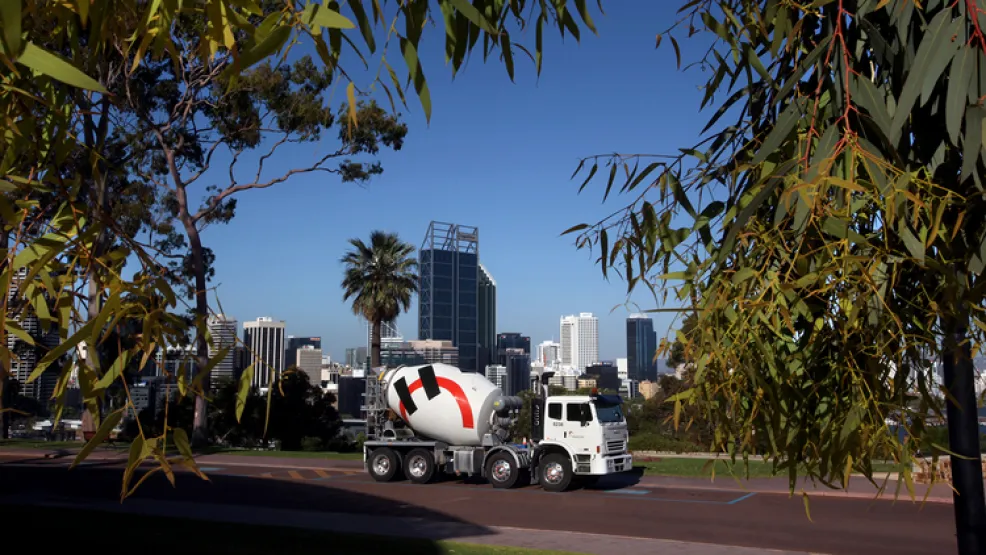 East Perth Concrete - Operations
<p>Holcim's East Perth Concrete operation has been a key contributor to a number of critical infrastructure and building projects in Perth.</p>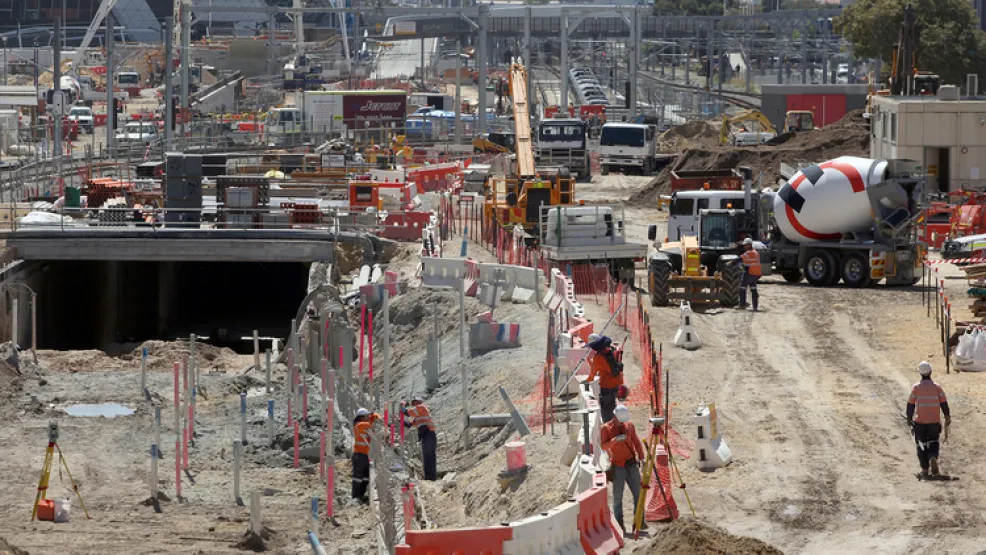 East Perth Concrete - Projects
<p>Perth City Link project: will reconnect the CBD with Northbridge for the first time in more than 100 years. The area, once just a network of bus and train connections, will become an exciting new destination with housing, shops, restaurants, offices and more.</p>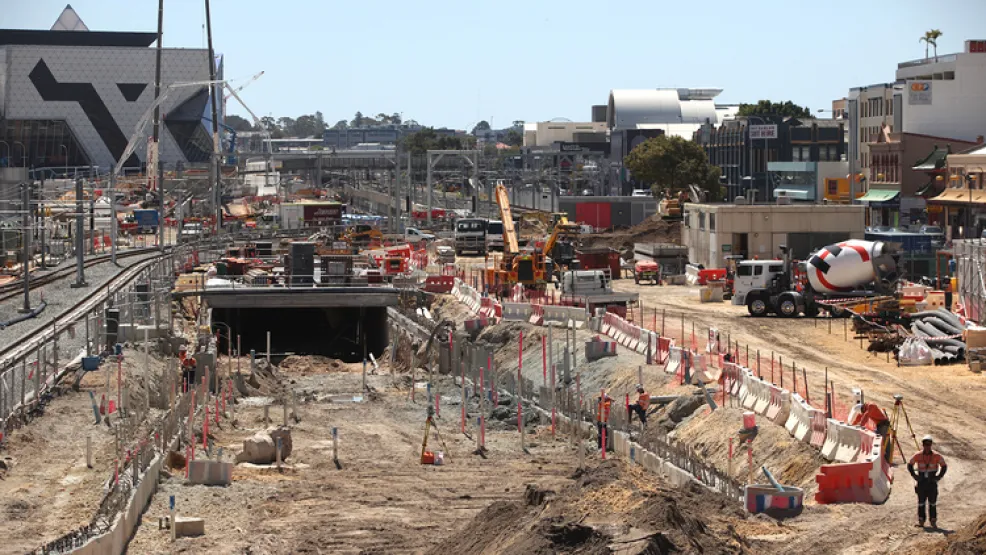 East Perth Concrete - Projects
<p>Perth City Link project: will reconnect the CBD with Northbridge for the first time in more than 100 years. The area, once just a network of bus and train connections, will become an exciting new destination with housing, shops, restaurants, offices and more.</p>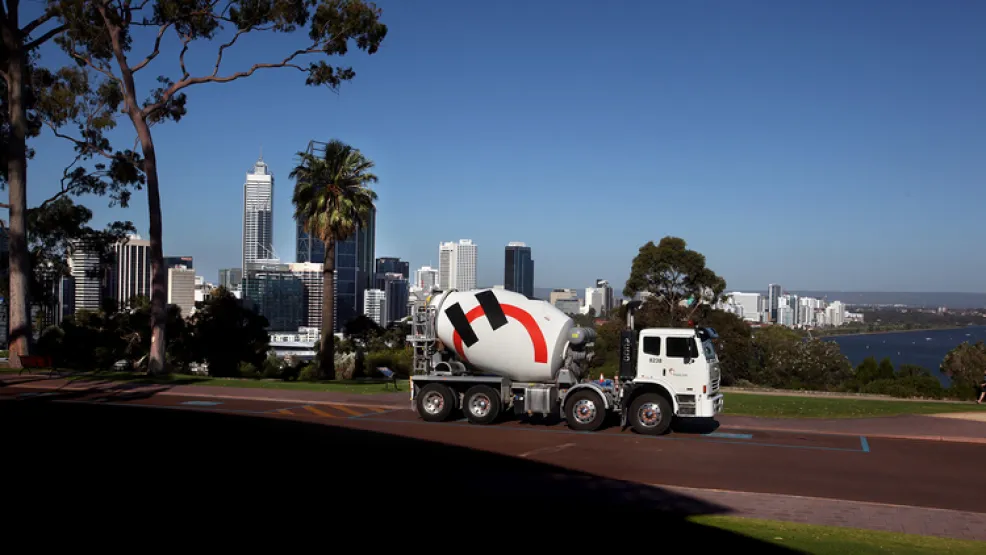 East Perth Concrete - Operations
<p>Holcim's East Perth Concrete operation has been a key contributor to a number of critical infrastructure and building projects in Perth.</p>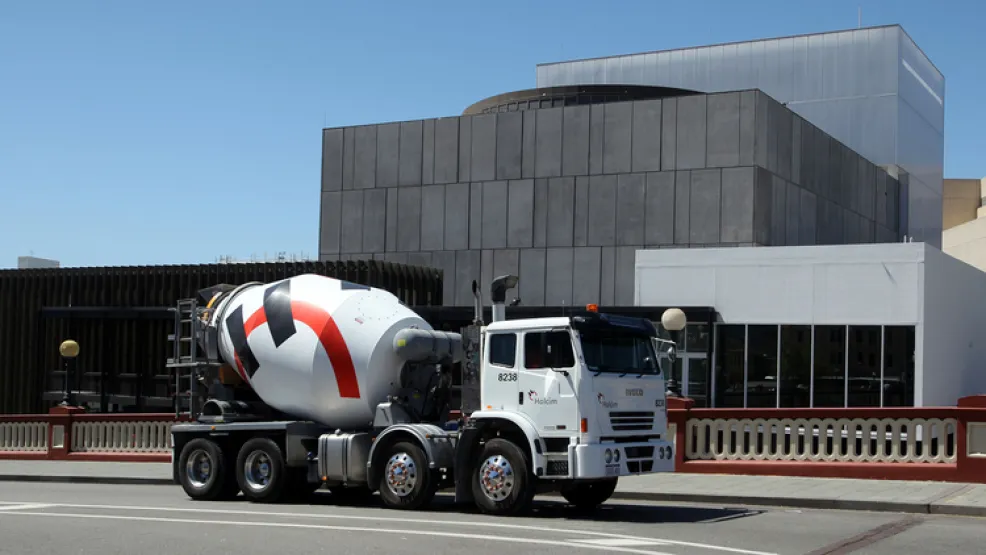 East Perth Concrete - Operations
<p>Ready-mix and aggregates trucks.</p>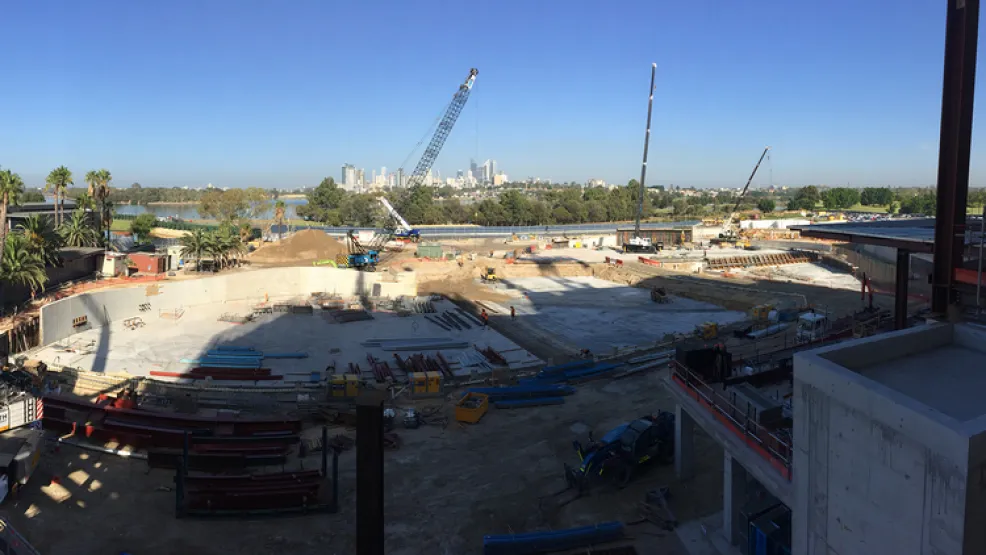 East Perth Concrete - Projects
<p>Crown Towers: 500 new luxury rooms made up of larger than standard hotel rooms, suites and villas and brings the total number of rooms at the resort to just under 1,200.</p>