Humes Australia launches its precast concrete range backed by third-party verified EPDs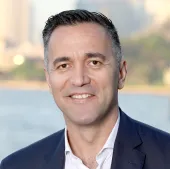 I am proud to introduce FutureCast: the precast concrete range backed by third-party verified Environmental Product Declarations.
| CEO Holcim Australia and New Zealand
FutureCast - Precast concrete you can trust
At Humes, we are committed to transparency with our customers, which is why FutureCast is backed by Environmental Product Declarations (EPDs).
Our Precast and Prestressed Concrete Products and Reinforced Concrete Pipes EPDs enable engineers, architects, and specifiers to understand and compare the embodied carbon impact of the materials supplied into their projects. While maintaining the same strength and properties as conventions Humes precast concrete solutions.
One easy carbon neutral precast solution
FutureCastZERO is our FutureCast range with the additional benefit of going carbon neutral with the use of Climate Active certified offsets. FutureCastZERO provides our customers with one easy carbon offsetting precast concrete solution they can trust.
Climate Active is an Australian program that supports businesses committed to sustainability and innovation. This certification means Humes can provide precast concrete solutions customers can trust. Our Climate Active certification allows Humes to offset the embodied carbon on our customers behalf through our affiliate partner projects. These projects offset an equal amount of carbon emissions using their own carbon reduction activities that prevent, reduce or remove greenhouse gas emissions from being released into the atmosphere.
With FutureCast, Humes helps customers:
Differentiate from competitors
Meet evolving tender and bid requirements
Offer the same strength and properties as conventional Humes precast concrete solutions
Gain recognition in Green Star and IS rating criteria
Determine and deliver against project specific carbon requirements
Deliver against project carbon neutrality goals with FutureCastZERO
Our FutureCast range is available in a variety of products and are compliant with industry standards. FutureCast can be manufactured throughout Australia and has the potential to be used in a variety of structural components: from stormwater, bridges, tunnels, walls, roads, infrastructure, and rail. With further applications possible and by working with our engineering precast concrete technologists.
FutureCast – precast concrete solutions you can trust.
Our specialist team is happy to discuss FutureCast further.
Contact us today on 1300 361 601