Embracing equity is at the heart of our diversity and inclusion ambitions
On International Women's Day 2023, we're taking a moment to reflect on this important observance and this year's theme of  #EmbraceEquity. Within Holcim, embracing equity really speaks to the heart of our diversity and inclusion ambitions.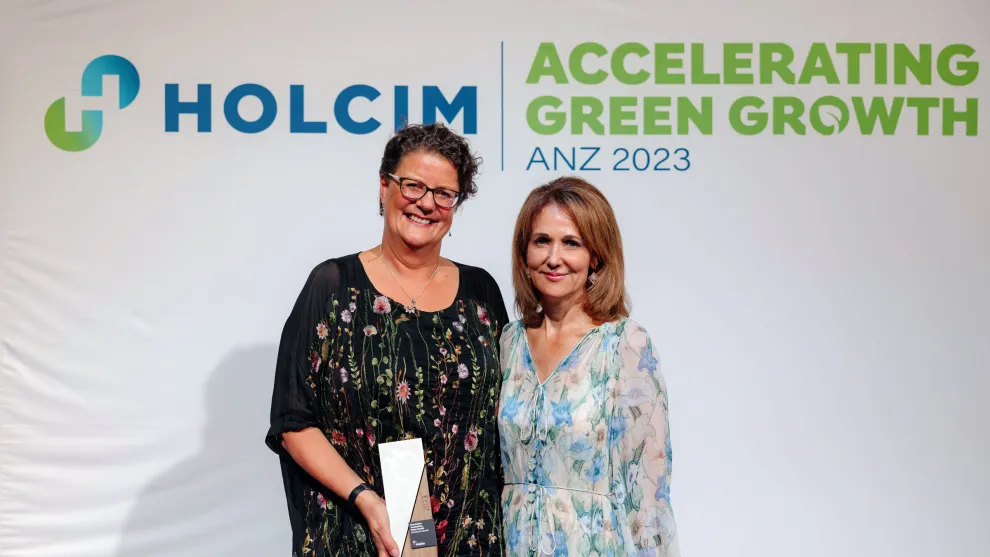 Jen McSweeney (left), Winner of the 2023 Holcim Award for Diversity & Inclusion with Helen Jones EGM People, Culture and Communications. 
Through nurturing more career opportunities for women or supporting the vulnerable and those seeking refuge through our RizeUp partnership, we recognise our collective responsibility to contribute to a more diverse, equitable and inclusive society. 
Winner of the 2023 Holcim Award for Diversity & Inclusion, Jen McSweeney is a passionate advocate for gender equality and is the Quality Assurance Manager for Holcim Australia and New Zealand. She has been a proud member of Holcim ANZ's Diversity and Inclusion Committee since its inception, leads Growth@Holcim, and has played an important role in fostering a diverse and inclusive workplace and culture within Holcim.    
Jen has championed a range of purposeful programs and partnerships that have advanced our progress. She shares her thoughts on what embracing equity means to her. 
Embracing Equity: A matter of the heart
by Jen McSweeney | Quality Assurance Manager
As I sat down to write a few words for International Women's Day, I couldn't help but feel honoured to be given this opportunity. This day holds a special place in my heart as it reminds me of the wonderful women in my life who have played various roles and have had a great influence on me.
As women, we all play vital roles that are as unique as we are. Be it a mother, grandmother, sister, aunty, friend or colleague - we have the power to influence and with that comes a profound responsibility.
This year's theme of 'Embrace Equity' resonated deeply with me. As a member of the Growth@Holcim team, I have been involved in several Diversity and Inclusion initiatives aimed at providing equal opportunities to all. From educating women on superannuation to providing Unconscious Bias and Inclusion training to the Holcim Australia and New Zealand's leadership team, our team has taken several steps to promote equity in the workplace.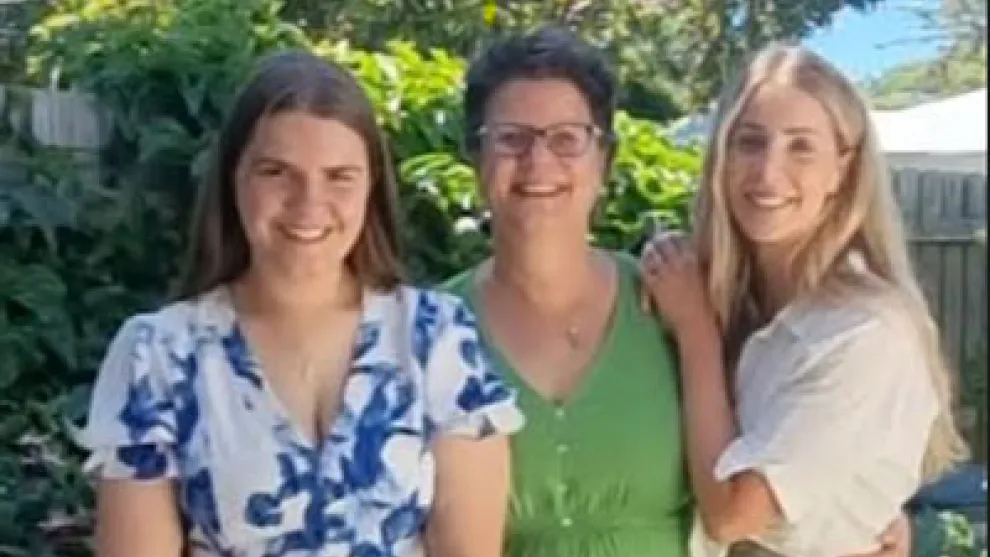 However, equity is not limited to the workplace. For the past 18 months, I have also been volunteering at a local clothing repair hub in Melbourne as part of a community program aimed at reducing landfill waste. 
Every session brings a new cohort of people for repairs; professionals, parents, children and the vulnerable. I have learned that every repair holds a special place in someone's heart - even the most unsalvageable item. In these instances I work harder, treating everyone fairly and in an equitable way is paramount to my volunteer work.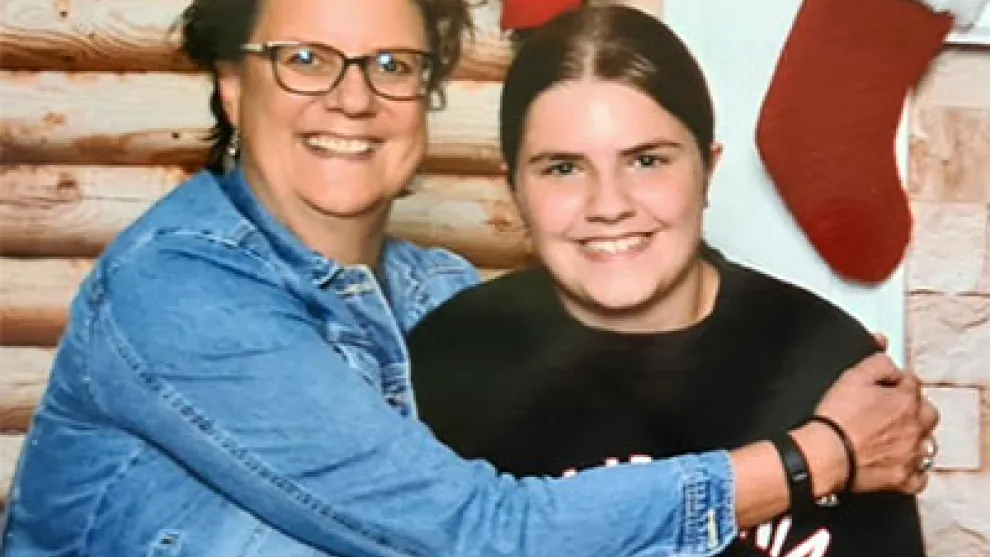 As a mother and grandmother, my greatest achievements have been my daughters and grandchildren. I am proud of their accomplishments and hope to instil in them the importance of embracing equity in all aspects of their lives. As for my grandchildren, my wings spread even greater with love and a deep sense of fulfilment. It is funny that these days I impart more wisdom and naturally promote embracing equity as part of my DNA.
So, as we celebrate International Women's Day, let us all take a moment to reflect on what equity means to us and how we can promote it in our own lives. Let us treat everyone with fairness and give them the equal treatment they deserve, regardless of their gender, race, or background. For only when we embrace equity can we truly celebrate the achievements of all women, today and every day.