ECOPact Best Green Building Material Award
ECOPact low carbon concrete was awarded the Best Green Building Material at the Sustainability Awards hosted by Architecture & Design magazine.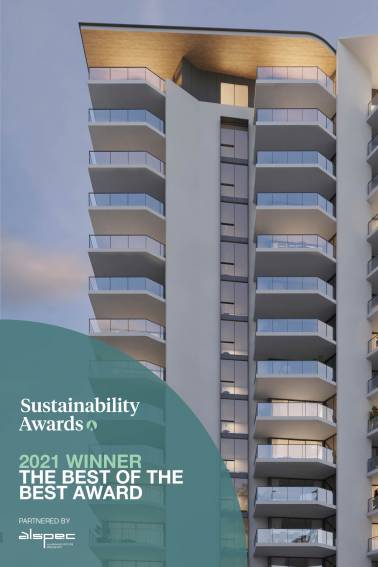 Holcim also won the "Best of the Best" Award, selected from all category winners.
Head of Sustainability at Holcim, Cyril Giraud, noted the significance of this recognition. "We feel privileged to be recognised in the forum – and it's not lost on us that we are a concrete company at an architecture awards event. But, concrete is the foundation of everything we do in construction – which means sustainable building starts with us!" he said.
As part of the 15th Sustainability Summit, the Awards showcased design that speaks of caring for the environment and design that is sensitive to people, place and requirement.
ECOPact is a low carbon concrete that reduces embodied carbon by 30-60%. Combining the very best qualities of conventional concrete, ECOPact is available in a variety of strength classes and applications.
How ECOPact contributes to green building:
Easily reduce the environmental impact of your project
Maintain product strength and quality
Achieve an embodied carbon reduction of 30-60% without the use of offsets
Available for a range of mixes, strengths, and applications
Recognised benefits for Green Star and Infrastructure Sustainability rating criteria
Placed, pumped, and finished like conventional concrete
Imagery: Supplied by Mosaic Property Group
ECOPact – Low Carbon Concrete Made Easy (pdf, 6.25 MB)