Emerging leader set for One Young World Summit 2023
Environment, geopolitics, society, and health are among the complex challenges that young people from around the world will address this October at the One Young World (OYW) Summit in Belfast.
Since its inception in 2010, the One Young World (OYW) Summit has served as a platform for young leaders from every corner of the globe to come together, exchange ideas, and ignite action. As a proud partner of OYW since 2021, Holcim has extended invitations to young individuals from across our company.
This year, as part of our partnership, we are pleased to announce that Joshua Scott, District Manager for NSW/ACT Concrete, has been selected to attend the event along with 28 other Holcim representatives.
"I feel grateful to be given this opportunity to represent the Holcim Australia & New Zealand business at this year's summit. For me this is a chance to network, enhance my leadership skills and accelerate creative thinking with other like-minded leaders of Holcim," Josh said.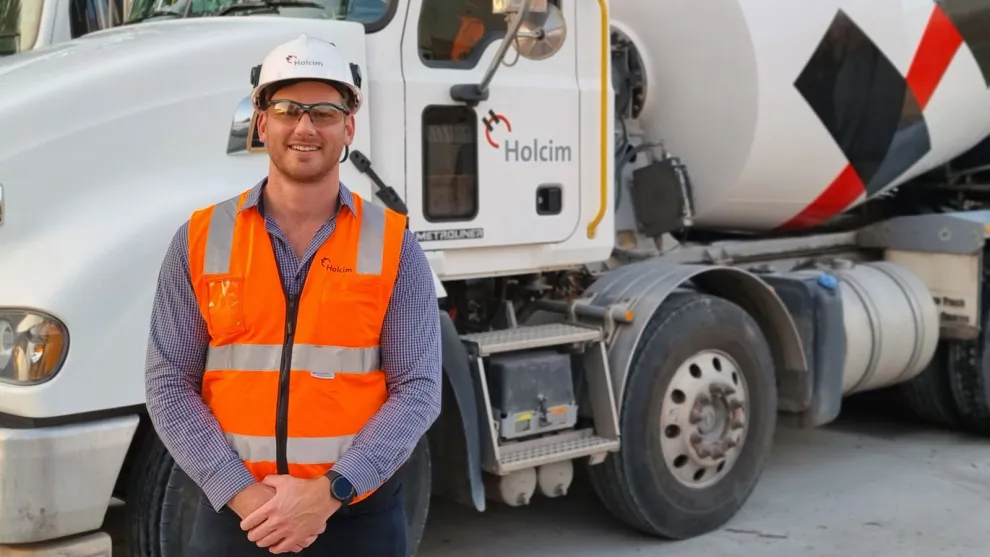 Joshua Scott, District Manager for NSW/ACT Concrete is bound for Belfast as one of 28 young leaders representing Holcim at the One Young World (OYW) Summit in October. 
"A central theme for this year's summit will be accelerating Holcim's global strategy to become the world leader in innovation and sustainable building solutions. This topic resonates with me, and I'm eager to gain inspiration and ideas from individuals outside the industry."
As an OYW alumnus, Liam Berneville-Claye, who represented the region at last year's event in Manchester, had some valuable advice for Josh as he prepares for this year's summit.
"I was thrilled to hear that Josh had been selected for this year's OYW Summit in Belfast. My only advice is to embrace every opportunity the Summit provides. The chance to network both internally and externally at the Summit is by far the most rewarding aspect," Liam said.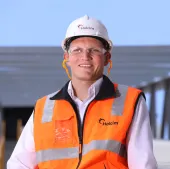 "I found tremendous inspiration for our own local journey to decarbonisation through the stories and discussions with many of the young leaders presenting and attending the summit; just make sure you save your voice for all four days."
| Area Manager - South Australia, Holcim Australia & OYW 2022 Alumnus
Since his participation in the OYW Summit, Liam has continued to make progress in his work. He formed a small project team to implement 'Sustainability Literacy,' a project focused on providing real-time sustainability footprint data to Holcim colleagues in our Canadian cement plants through their plant control systems.
"By presenting their footprint in easily understood units, such as converting their electricity consumption into the number of cars on the road that this usage equates to, Holcim colleagues can take steps to reduce their impacts, per shift," explained Liam.
"I'd like to congratulate the other 28 delegates from across our organisation on their selection for Holcim's 2023 One Young World Summit. I can't wait to collaborate, inspire and work towards building a world that works for all," Josh said. 
Congratulations to Josh on being selected to attend this year's event. As a global company, we take pride in providing developmental opportunities on a global scale, and the One Young World partnership serves as a unique value-add to Holcim's development program.