Geostone decorative concrete features in "Backyard Week" on Channel 9's "The Block"
As proud supporters of "The Block", it was an exciting moment for our Geostone team last night as one of our decorative concrete (exposed aggregate) products was featured on "The Block" in Episode 46: "Backyard Week".
The team were filmed doing an excellent job pouring our Half Moon (Victoria) Exposed mix, to achieve a classic "salt and pepper" look on their driveway. Natural stone provides Geostone driveways with the strength to last the harshest of Australia's seasons. Geostone is both durable and bold, making a clear design statement to any onlookers.
You can view the Half Moon mix on our website here.
The Half Moon product featured is only available in Victoria, as we use all-local stones sourced from the area. If you're not in Victoria and are loving this mix, take a look at the Half Moon "Similar Products" page. Use the filters to enter your state and region, to find a look-alike in your area.
Calling our product "the best on the market", the team shared a couple of benefits of our exposed concrete driveway products, including their durability and skid-resistance.
Check us out on 9NOW here and keep an eye out for our Geostone mixing truck at 8:57!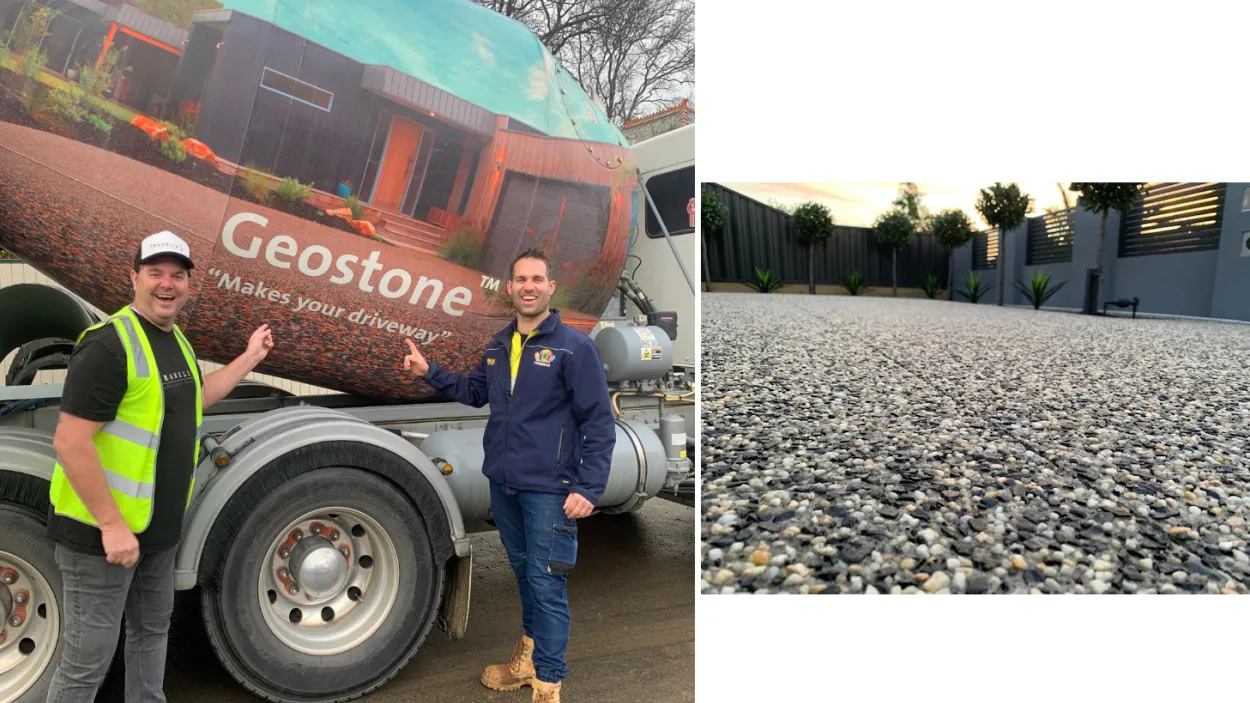 <p>The team were filmed doing an excellent job pouring our Half Moon (Victoria) Exposed mix, to achieve a classic "salt and pepper" look on their driveway.</p>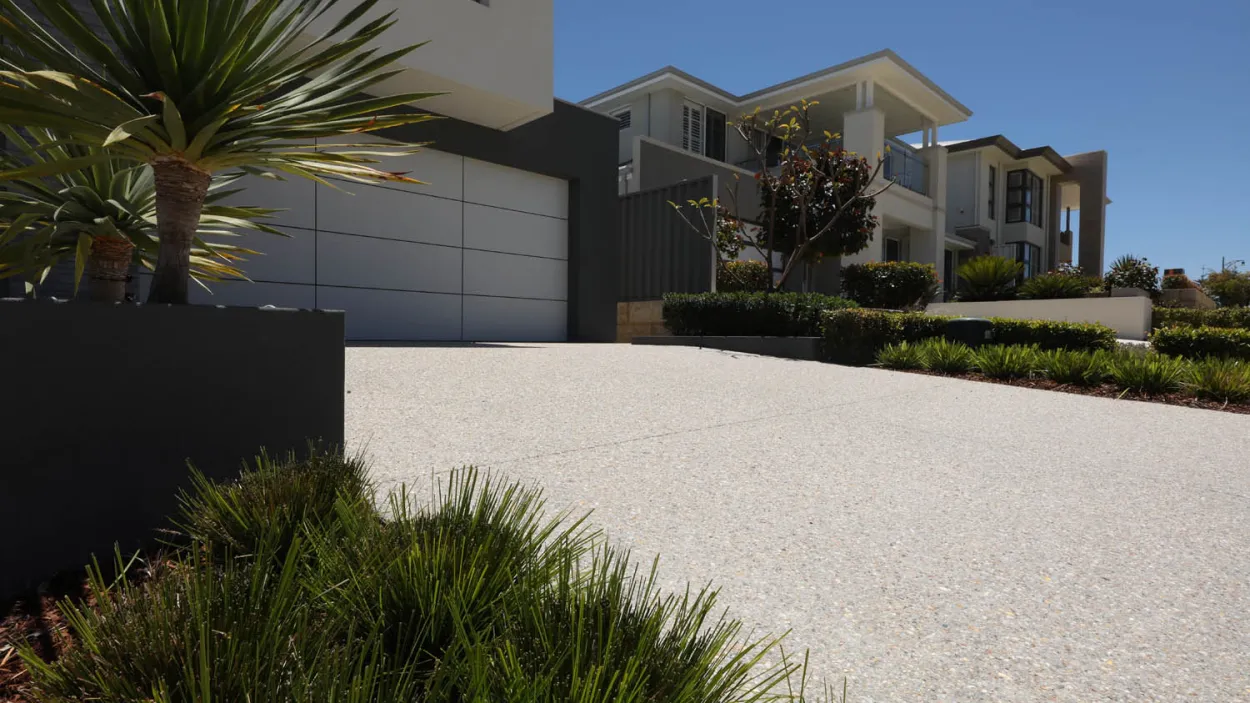 <p>Geostone Spinifex Exposed – available in Perth and Avon Valley, Western Australia.</p>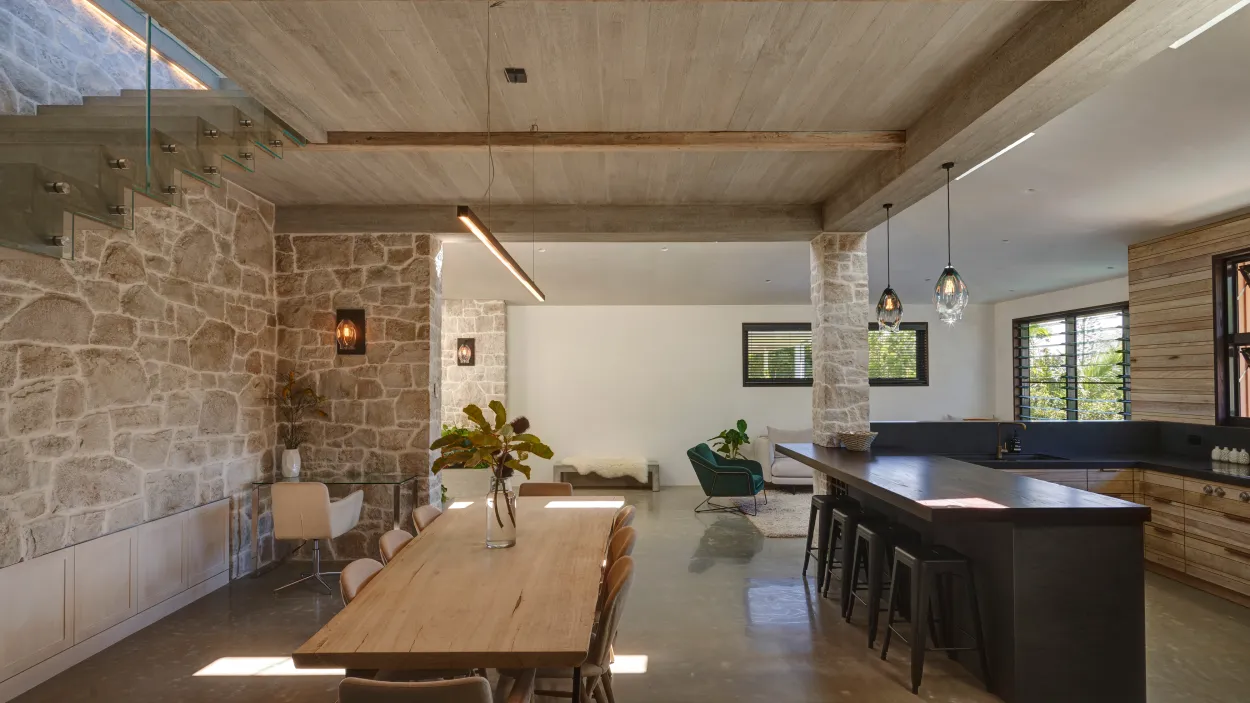 <p>Another bespoke feature, Geostone The Boathouse, creates a polished floor using raw materials that enrich the architectural scope and vision.</p>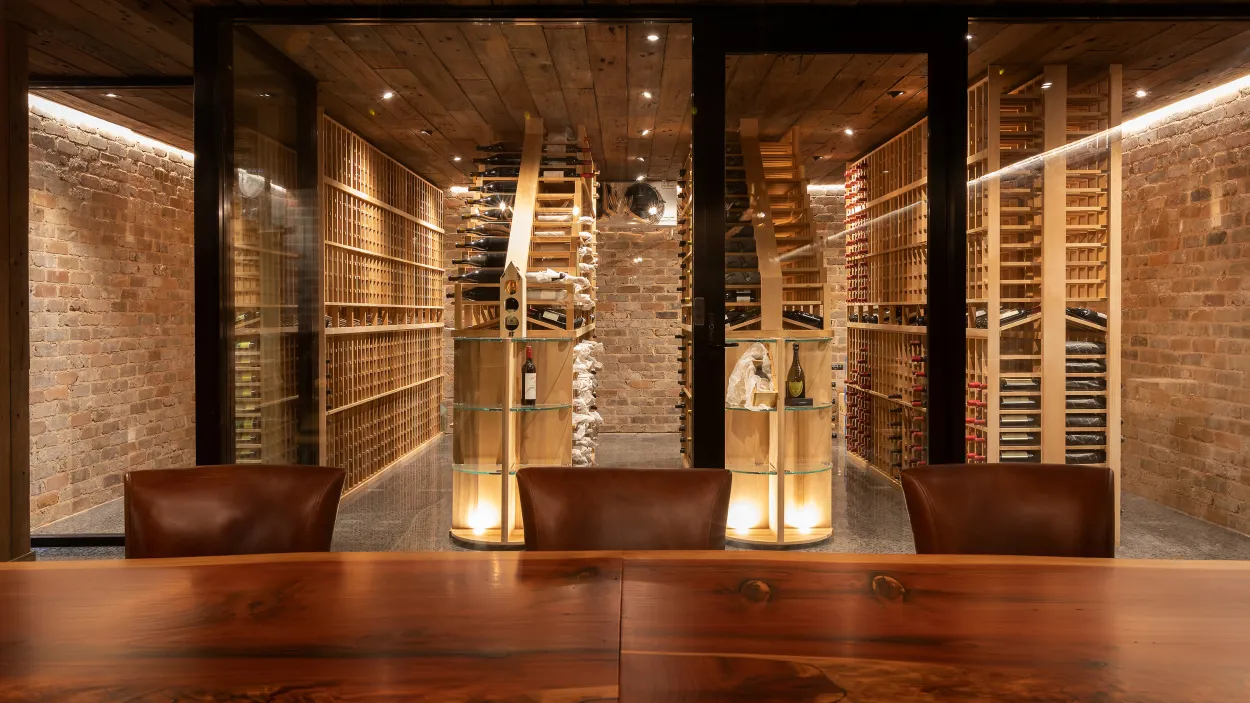 <p>Geostone created a bespoke colour Kenthurst Cellar Special for this polished floor that provides a sleek foundation for an incredibly impressive and grand space.</p>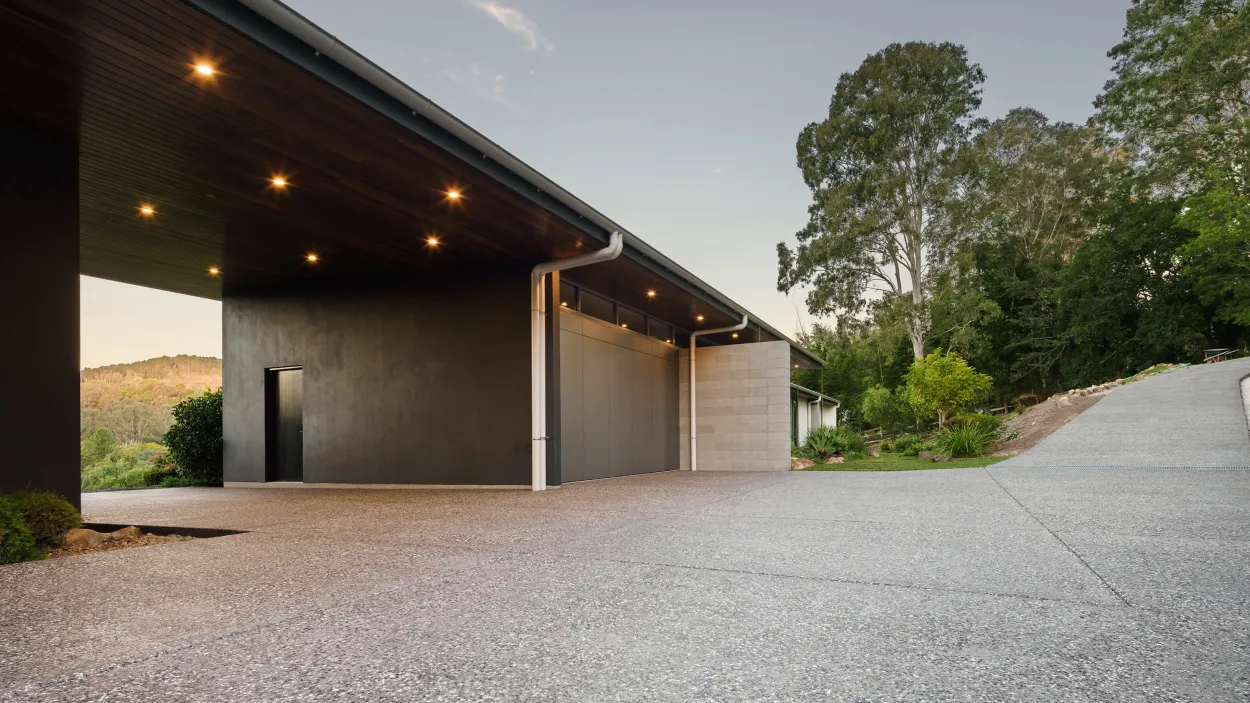 <p>Geostone Torrens Exposed – available in Brisbane, Darling Downs, Gold Coast and Sunshine Coast.</p>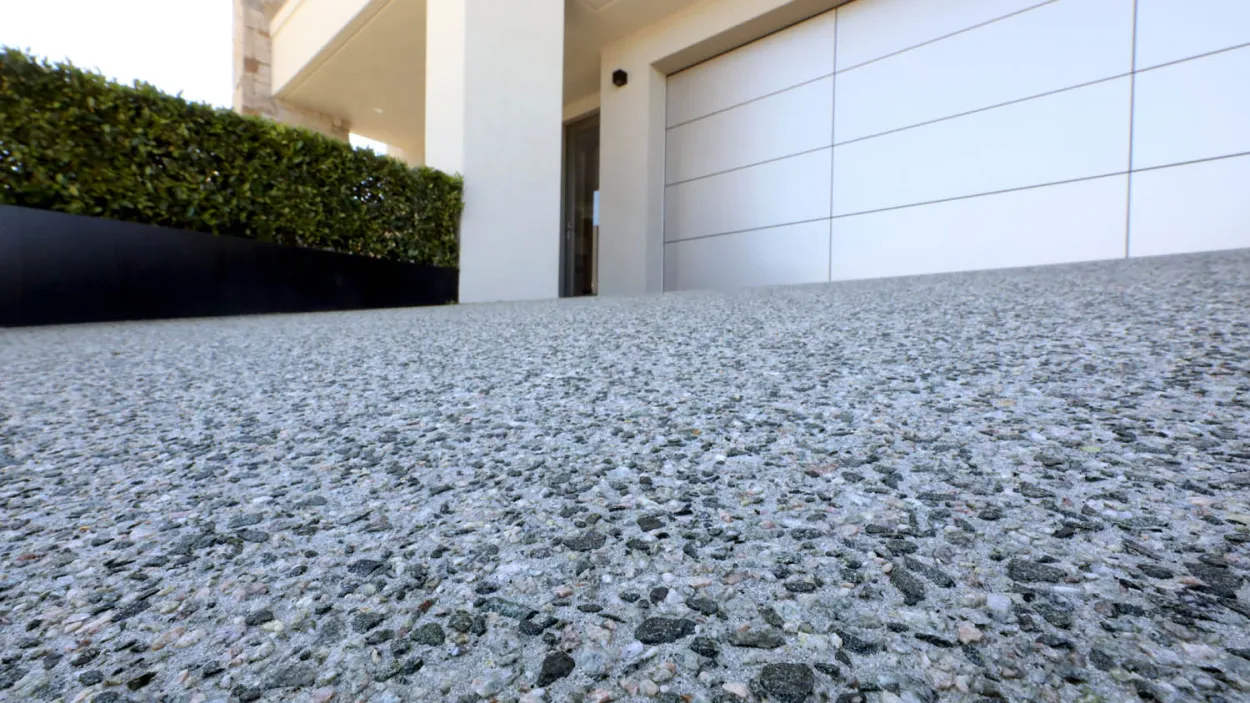 <p>Geostone Banksia Exposed – available in Perth and Avon Valley, Western Australia.</p>