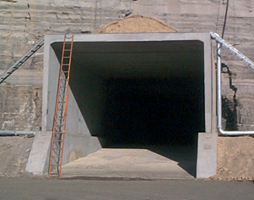 Humes manufacture extra large spanned box culverts for safe access to mine and construction sites and as conveyer tunnels.

Humes manufacture portal culverts with up to 6m span and 6m height. Prestressed units and post-tensioning are also available to gain additional strength.

Our design team can customise culvert designs to suit various applications and site conditions.