Functional and decorative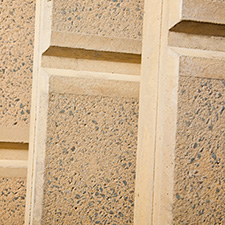 Humes precast panels are an ideal solution for facades and retaining walls where tight tolerances, innovative designs, and quality workmanship are critical. The design and installation benefits of Humes panels make them a competitive solution for road applications such as sound barriers along motorways and in underground tunnels.

Precast panels are available in a wide range of sizes, shapes, colours and finishes to provide a quality solution for any project. Our experienced team of structural and civil engineers can design a unique panel to suit your requirements.