Humes Winnellie answers Vietnam Vets' call
Working with, and supporting, the local communities in which we operate is an important part of our social license at Holcim.
Earlier this year, on the anniversary of the Battle of Long Tan (1966), Vietnam Veterans and their families came together in Darwin to commemorate the fallen and acknowledge the service of the men and women who served in Vietnam.
In preparation for Vietnam Veteran's Day, our Humes Winnellie team in the Northern Territory were approached by Veteran's Australia to support the day with a special contribution. Eager to help, our Darwin team, in partnership with our local concrete supplier, proudly got to work on the request.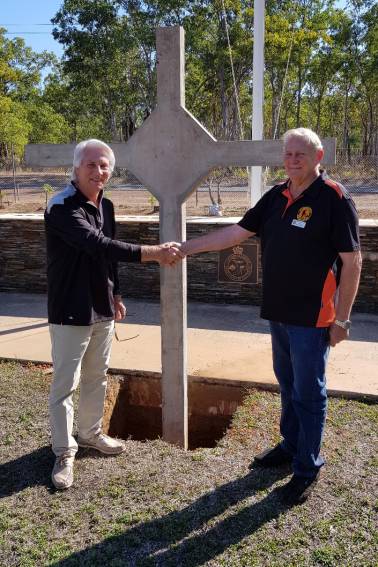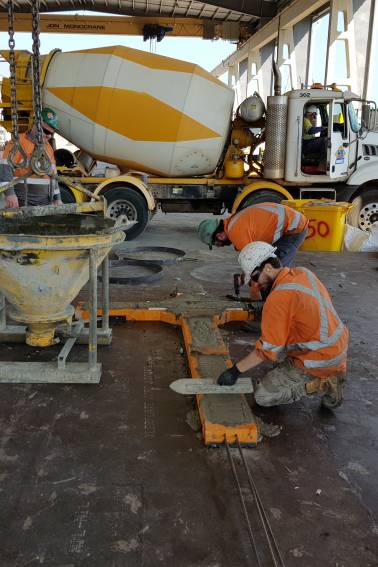 "As part of the ceremony, we dedicated a replica of the original Long Tan Cross to commemorate the 60,000 who fought and in particular those who were killed at the Battle of Long Tan, but more generally the 521 lives lost during the war and all those who suffered during and after," says Daniel Marshall, Sales Manager Northern Territory.
"The replica Long Tan Cross was dedicated in honour of Corporal Reg Hillier, the only Northern Territory soldier killed in the Vietnam War, and Sergeant Frank Alcorta OAM MG, who is a Founding and Life Member of the Vietnam Veterans Association of the Northern Territory and who fought at the Battle of Long Tan."
While the original cross is displayed in the Australian War Memorial, a replica exists on the land where the battle took place in Vietnam, and now thanks to the efforts of many, in Palmerston, as recognition of those who gave their lives.
Well done to the Humes Winnellie team and to concrete suppliers, the Halkitis Brothers for making the Long Tan Cross replica a reality.