Designing Your Floor Plan
With so many options and orientations to choose from, designing your floor plan might seem like a job best left to the professionals.
But no-one knows your lifestyle quite like you, so designing your own floor plan can ensure the layout of your home perfectly suits your needs. Even sketching some initial blueprints will help your architect and builder understand your vision for your home and will highlight any areas that require additional planning.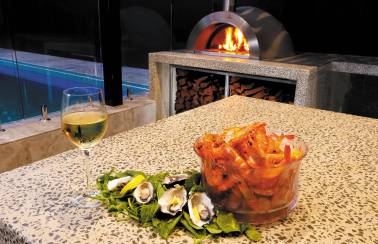 A good floor plan will improve functionality of your space while highlighting the features of your home most important to you.
Considering flooring materials is a natural next step when designing your floor plan. Laying concrete flooring throughout the home at the time of construction can save you both time and money. Polished concrete flooring is a popular flooring option that provides uniformity and seamlessly connects the spaces of the home together.
So, whether you're interested in renovating, or building a new home, today we explore some of the most important areas to consider when designing your floor plan.
Kitchen
The layout of the kitchen is arguably the most important aspect of any floor plan. Your ability to cook and prepare meals efficiently depends entirely on factors like bench space, placement of preparation room, and distances between key features like the oven and refrigerator. You'll also need to give thought to durable yet appealing flooring materials.
Geostone's polished concrete is a hard-wearing option suitable for kitchen floors and benchtops alike, being easy to clean and ideal for wet areas. Kitchens are the heart of the home – and deciding on a layout that works for you can set a precedent for other areas. While modern kitchens tend to open up to the living or dining room spaces, you might also opt for separating the areas to create more intimate rooms.
Bathroom
Bathroom layouts and inclusions can vary dramatically, but a few key considerations can help you determine the floor plan. When renovating an existing home, keeping showers, bathtubs, toilets and basins in line with current plumbing will reduce the cost of your refurbishment.
Also consider if your bathroom will feature only a shower, or also a bathtub or spa? Would you prefer a single or double vanity? And do you need several bathrooms, or will one be sufficient? What about the flooring options? Polished concrete floors are ideal for wet areas, being both beautiful and functional, and skid and slip resistant when sealed.
Living
Living areas can be one of the most exciting rooms to plan, as a space to showcase your personality, and create a lasting impression on guests. When deciding on a floor plan for this area, you will need to decide whether to section off a dining and entertaining area from the living room, or embrace an open plan living space.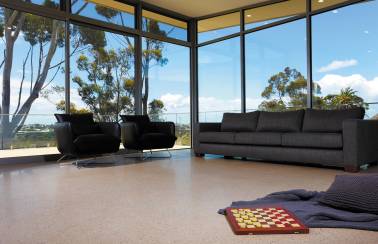 Give thought to window placement and views, positioning of your television and lounge suite, and giving every zone enough space so as to not feel cramped, while considering polished concrete flooring to tie them all together.
Bedrooms
For every bedroom there is a unique layout, from agreeing on the size of the walk-in-wardrobe you need, and whether or not the ensuite really needs a spa bath, to controlling the level of natural light. When deciding on a floor plan for your bedroom, think about whether you want the early morning sunlight streaming through the windows. You'll want to consider the type of window coverings you'll need to keep the room dark when sleeping, and ways to keep your bedroom cosy in the cold winter months.
Additional Rooms
Many modern homes have other dedicated spaces in addition to the kitchen, living, dining, bedrooms and bathrooms. Other rooms to consider in your floor plan could include a rumpus room for children, powder rooms or guest bathrooms, a standalone or European style laundry cleverly tucked away into a wardrobe, or an office space to organically separate work from home life.
Outdoors
Your home's floor plan should also give consideration to the outdoor space, including the placement of windows and external doors, as well as balconies or outdoor rooms and alfresco dining areas if you have the space.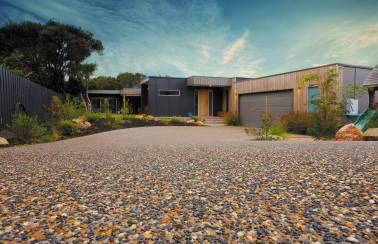 Bringing the indoors out can create a seamless transition between your indoor and outdoor living areas with only a little forward planning. Geostone decorative concrete solutions can be used both indoors and out to create seamless flow, allowing you to open up the space and have more room for entertainment and relaxation.
While floor plans are only one step in building or renovating your home, thinking ahead can make the entire building process easier and ensure you're soon living in a home you love.
For more design inspiration, or to view the Geostone decorative concrete range in your area, visit www.geostone.com.au