Holcim Agilia Concrete Explained
Holcim is taking concrete to all new heights with the development of ​Agilia​TM ​self-compacting concrete.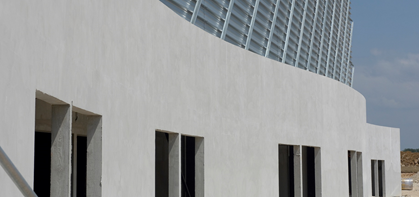 Described as 'concrete in motion', ​Agilia​TM is a​n easily maneuverable high-flow concrete solution that eliminates the need for vibration.
This makes it a highly versatile solution for vertical, horizontal and precast applications, as well as organic shapes and complex architectural formwork.
AgiliaTM ​is already being used in construction projects in Melbourne, and the product range is due to be launched in Brisbane, Sydney and Perth in late 2018 and throughout 2019.
Holcim National Materials Technology Manager Paul Rocker says the product is unique because ​AgiliaTM is not just a mix or design, but a process designed to ensure a first-class finish for every project.
"​Agilia is also supported by technical disciplines and tests never used before in the Australian concrete market.
"Some early engaged precasters believe they can all but eradicate the need for vibration and improve productivity significantly by using ​AgiliaTM​. The class of finish achievable to the precast elements is unprecedented."
Some builders in Melbourne are suggesting AgiliaTM​ could become their concrete of choice for construction projects, including most recently an architectural home in Hawthorn.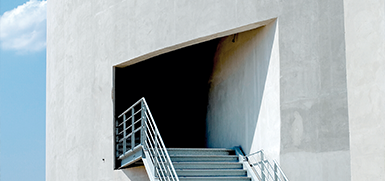 Holcim's Value Added Product Specialist (VIC/SA), Naazer Nilar said the architecturally-designed house required concrete with a superior finish because its exposed concrete surfaces are a key aesthetic function of the design.
"The house has a combination of glass, concrete and wood. Concrete elements include walls, columns, the first floor slab and entrance. The builder wanted a product that would minimise or eliminate bug holes on the concrete elements that has intricate shapes and lengths."
The high-flow properties of ​AgiliaTM allow for a reduced number of pour points and easy levelling, which results in swift and easy coverage of large areas.
But it was the superior finish achieved consistently across complex elements that made AgiliaTM the product of choice for the Hawthorn project.
"The ease of the pour along with no vibration and lower chances of bugholes on the exposed concrete elements was what convinced the builder he needed to try something new, along with the support that Holcim provided him along the way."
AgiliaTM Vertical was successfully used at the Hawthorn property to create a retaining wall measuring 15 metres in length, varying in height from 0.2m to 1.5m high.
"The retaining wall trial was a success. More elements have now been constructed ​on the property including AgiliaTM​ vertical into walls and AgiliaTM​ horizontal into the base and suspended slabs."
Holcim developed ​AgiliaTM in response to increasing demand for a ready-mix concrete solution that does not require compaction on-site. The product was developed using the unique technology developed by Holcim's parent company in Lyon, France.
The result is a self-compacting concrete product suitable for a diverse range of ready-mix applications, which cuts concreting and construction labour, reduces industrial noise, and provides greater design flexibility for architects.
"There has been a lot of interest and excitement for ​AgiliaTM​ in Melbourne and other regions in Australia," says ​Naazer Nilar.
"Where we have supplied ​AgiliaTM​, the ease and speed of placement, the class of finish, and the product performance has surprised and exceeded customer expectations."
AgiliaTM will soon be available in a range of varieties, each one designed for a specific construction process.
Available Now
Agilia Vertical​ provides the latest generation of self-compacting concrete engineered for the unique requirements of walls, columns, and other vertical construction elements. The exceptional quality of finish on vertical applications eliminates the need for patching or rendering.
Agilia Precast ​is suitable for precast applications without a finishing requirement. Mixes are designed specifically for each contract once factors such as placing techniques and strength requirements are known. The highly fluid material easily replicates the shape and texture of formwork, making it suitable for complex design applications.
Agilia Architectural​ finished surface has a superior appearance compared to conventional concrete. It is suitable for use in all vertical applications, where a high quality surface finish is required. Agilia Architectural has been used in residential, commercial, institutional and civil applications for walls, columns and architectural designs.
Coming Soon
Agilia Foundations ​allows quick changes of direction and easy flow around the foundation trench, with the potential to remove the need for concrete pumping depending on site access. The product can also help reduce labour overheads because one person can typically place, level and finish.
Agilia Horizontal​ enables rapid and effortless construction of slabs and floors. The highly fluid nature of the product makes for ease of placement while high finishing characteristics and surface quality eliminate the use of power floating.
For more information visit: agiliaconcrete.com.au
"The class of finish achievable using AgiliaTM on precast elements is unprecedented."