Across Holcim Australia and New Zealand, the safety of our people, contractors, customers and the communities in which we operate is our number one priority. Our ambition of achieving zeroHarm requires the commitment of our safety leaders, both individually and within teams. Last month, we celebrated our most outstanding examples of safety leadership throughout 2018 at our Annual Awards.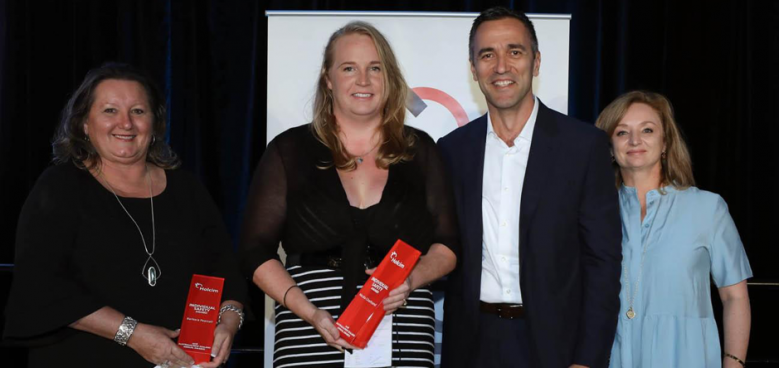 L-R: Barbara Pearsall - Operational Administrator , Nicola Chartrand - Lyttelton Depot Manager, George Agriogiannis - Chief Executive Officer, Sam Toppenberg - Executive General Manager Health & Safety, HR and Communications.
Individual Safety Excellence Award
Nicola Chartrand, Manager at our Lyttelton Cement Depot in New Zealand and Barbara Pearsall, Operational Administrator at Nerimbera Quarry in Queensland took home the Individual Safety Awards for their outstanding commitment and contribution to zeroHarm.
As Manager at Lyttelton Cement Depot, NZ, Nicola's leadership has been instrumental in the transformation of the safety culture and performance at the site. Throughout 2018, Nicola led her team and contractors through rigorous compliance to all HSE policies, procedures and actions, ensures safety is front of mind for everyone on site. 
Nicola is described often by her team as someone that demonstrates genuine engagement and care for their safety and well-being on and off the site.
As the first point of contact for anyone entering Nerimbera quarry, Barbara sets the standard and expectations for safety on site each and every day. Her personal approach to site inductions and safety communications ensures they are as informative as they are authentic and genuine - so much so that a site induction with Barbara resonates with you long after you have left the site.
Both Nicola and Barbara embody Holcim's zeroHarm culture and are great examples of inspirational safety leadership.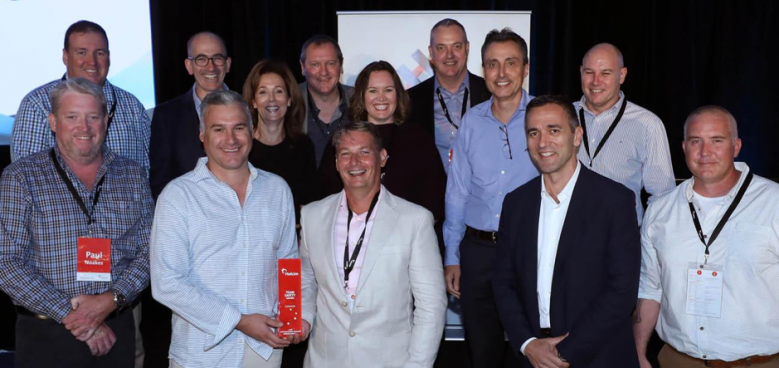 L-R (Front): Paul Noakes - General Manager QLD Concrete, Sash Petreski - Senior Safety Advisor, Shannon Scott - Area Manager Sunshine Coast Concrete, George Agriogiannis - CEO, Ryan Thomson - Production Supervisor Springvale Concrete,(Back): Matthew Sturrock - Area Operations Manager Melbourne Concrete, Matt Shinners - Concrete Manager Melbourne, Helen Jones - HR Manager Concrete and Corporate, Hans Fuchs - Executive General Manager Concrete, Rebecca Reeves - General Manager WA Concrete, Scott Buchanan - General Manager NSW/ACT Concrete, Guido Dewilde - Executive General Manager Humes and Max Arthur - General Manager VIC/SA Concrete.
Team Safety Excellence Award
The Holcim Australia Concrete team took safety to a new level in 2018 through a sustained business-wide approach and are much deserving of the Team Safety Excellence Award.
Collectively, the business embraced effective safety communications and learnings with over 700 Interactive Safety Tours, that focus on critical risk areas, undertaken throughout the year. With determination and passion the Concrete team pushed for superior behavioural change in safety by successfully implementing zeroHarm sessions and internal safety programs such as our Active Choice training program. In addition, the team worked comprehensively through the Model Plant Program to improve operationally related safety systems and performance.
Well done to the entire Concrete team for their dedication to zeroHarm.
#WeKeepEachOtherSafe